Blog
Meet IT apprentice Lloyd Bazley
Lloyd is a very popular team player, and this was clearly demonstrated with his recent win for 'Outstanding contribution of the year' at our annual people awards. As someone who demonstrates all of Old Mill's values, Lloyd joined Old Mill in July 2016 as our first IT apprentice, straight from Yeovil College where he had achieved a triple distinction, triple star BTEC in IT Level 3.
Since joining Old Mill, Lloyd has pushed into areas out of his comfort zone, has faced new challenges and experiences whilst increasing his knowledge by working with an experienced IT team.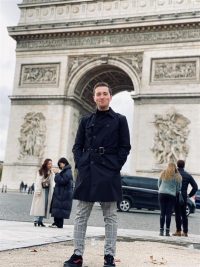 But what attracted Lloyd to an IT apprenticeship in the first place?
'I wanted to do an apprenticeship rather than go to university so I could earn whilst I learnt and gain a recognised qualification early on. I also felt that I could progress my career quicker by going down this route.'
Lloyd's first IT apprenticeship lasted a year and then he decided that, with the support of his lecturer and Old Mill, that carrying on the apprenticeship route was the right decision for him. Lloyd is now doing a two-year Network Engineering Degree Apprenticeship which will equate to a foundation degree, as well as training the IT team's newest apprentice, Alisha.
'My apprenticeship involves coursework, exams and will end in an interview. I fit this work in around my full-time role at Old Mill, and balance work, study with my friendship group, going to the gym and a love of travel. I'm hoping to go to New York this year, which my winnings from my 'Outstanding contribution of the year' award has contributed towards. I have also just signed up to the 'Old Mill Skydive' in aid of Mind in Somerset so looking forward to a bit of an adrenalin rush!'
Lloyd is reserved in his achievements, having also been nominated as a finalist for the Somerset Apprenticeship Awards, but to all that work with him, know that his down to earth, engaging and helpful nature is one of the reasons why he is so well liked and appreciated.
'The working environment at Old Mill makes it enjoyable coming into work, everyone's really friendly and I have a great team. The relaxed atmosphere has really helped build my confidence and it's nice to be recognised as the go-to person in IT in Yeovil.'
James Gifford, IT Director at Old Mill also speaks highly of Lloyd and the work he has achieved in his team. 'Lloyd is such a smiley, friendly person and having someone come into the team with a fresh pair of eyes really helped us to look at all our processes.  As well as having fresh enthusiasm it has allowed more capacity and resource which means he's freed up the time of Kieron and Dan, our senior engineers, so they can focus on more proactive IT projects.'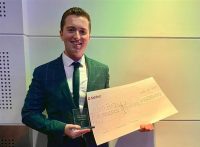 So what's next for Lloyd?
Lloyd is keen to increase his knowledge and expertise via his apprenticeship and within his role. 'IT is so broad and there is so much to learn and get involved with, I'm looking forward to developing my career at Old Mill.'
Lloyd, we are excited to see what you achieve next…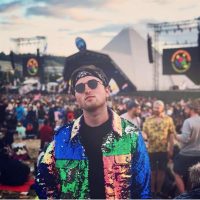 'I wanted to do an apprenticeship rather than go to university so I could earn whilst I learnt and gain a recognised qualification early on. I also felt that I could progress my career quicker by going down this route.'
---
Lloyd Bazley