Blog
Meet our Exeter apprentice Steve Ford
With one more exam to go until Steve finishes his AAT Level 4, racquet sport fan Steve joined our Exeter team in February 2017.
Steve found himself at Old Mill after studying for his A-Levels and completing two years at university before realising a more practical approach to learning whilst working was the route for him.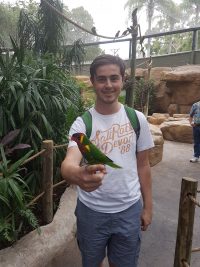 'Just before joining Old Mill, I was working in an admin position, but knew accountancy was the route I wanted to go down, I've always been interested in maths so when the opportunity arose to join, I jumped at it.'
Steve works in the Owner Managed Business team in Exeter and has found that working on company and sole-trader accounts, personal and company tax returns and audits, alongside his course, really brings it to life. 'I can bring real life examples into my studies and it avoids the disconnect of learning whilst on a full-time course and then bringing it into a work environment a few years down the line.'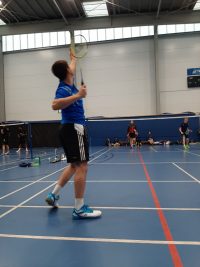 What's the best part of an apprenticeship?
The apprenticeship route has allowed Steve visibility in all areas at Old Mill, working alongside our financial experts to really understand the opportunity and variety that a career at Old Mill brings. Steve has a particular interest in tax but hopes to continue his studies through the apprenticeship route to see where his journey continues.
'Working for a firm the size of Old Mill just gives me so much exposure to different areas, the team I work with are so supportive and experienced, it feels great to be a part of that.'
The Exeter office is a real social hub with an Exeter Chief's game next in the calendar, but Exeter is also well known for their legendary yearly bake-off competition which occurs just before Christmas. To counteract all the cake Steve plays a lot of racquet sport, playing badminton for Somerset, league badminton and tennis for various clubs in Exeter and also in his younger years competed at tennis, badminton and squash for Devon.
'Staying active really helps focus the mind and I love playing sport competitively as well as running with my partner, it also allows me to have some down time from my work and study.'
Steve is supported with his AAT apprenticeship studies by White Horse in Bath 'they are fantastic both in terms of teaching the technical and knowledge skills, but also helping me with gathering the evidence and meeting the requirements of my apprenticeship.'
Nearly at the end of his Level 4, Steve is looking forward to getting stuck into his further studies.
Good luck with your final exam Steve, we look forward to seeing your bake-off entry this year!
'Working for a firm the size of Old Mill just gives me so much exposure to different areas, the team I work with are so supportive and experienced, it feels great to be a part of that.'
---
Steve Ford