Blog
National Apprenticeship Week - Meet Chloe Beckett...
At 21, Chloe is just about to move into her own home in Yeovil with her best friend, after spending the past year renovating it with her Grandad's help.
A big task but one Chloe has really enjoyed whilst working and studying for her Level 3 Apprenticeship.
Let's find out more about Chloe…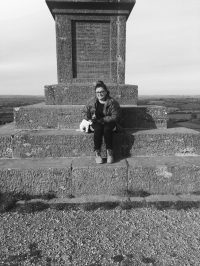 Tell us a bit about yourself and the team you're in at Old Mill?
Hi, I'm Chloe and I work in the Pensions team at Old Mill, which in normal circumstances is based in our Yeovil office. I absolutely love working in such a fun and passionate team, they have all taken me under their wings, and I'm so lucky to have inspirational people, such as Steve and Cheryl, to work alongside.
I joined Old Mill in May 2019 after completing my A-Levels at Strode College in Economics, Business and Law. During the transition from college to Old Mill, I worked part time in Primark before joining the Pensions team and haven't looked back!
Why Old Mill?
I've always wanted to go into accountancy, my uncle is an accountant in London and he has his own business which really inspired me. The reason for Old Mill was that I had several personal recommendations which came from my best friend's mum as she used to work here, alongside her nan and aunt.
I also have a love of numbers and wanted a career that would challenge me, and I think I've definitely found that at Old Mill and within the pensions team.
When did you start your apprenticeship?
I started my Level 3 back in March 2020, just as the world went into lockdown and the world changed as we knew it! I had one lesson in college and then it went to remote learning which wasn't quite what I was expecting when I embarked on my apprenticeship journey. Since September, Yeovil College has put in place additional video sessions with my tutor, Graeme Tate and that's where I've really gained my confidence and understanding of the different modules. Graeme was such a great support, he really helped me particularly with the bookkeeping modules, so much so I achieved 93% in that module which I'm really proud about.
Why an apprenticeship?
Most people within my family have gone down the apprenticeship route, the learning whilst working really appealed, and the security of both a job and education was invaluable to me. The backing of Old Mill was also really important and knowing that they're such a great company was really reassuring when I took the leap to start my apprenticeship.
I've already seen how valuable working and learning at the same time can be, my first module was VAT returns and because I do these at work it was something I was already really comfortable with.
What does the apprenticeship journey look like for you?
Level 3 will consist of a range of modules including VAT, ethics, bookkeeping, spreadsheets and this will take place over 18 months followed by an additional 18 months for Level 4. I'll then hopefully come out with my AAT and ready for my next challenge!
What makes you, you?
Pre lockdown I really enjoyed going out with friends, and travelling around the UK and Europe, with Edinburgh and Belgium being stand out locations. I also have a love of history especially around WWI & WWII.
During lockdown I have spent a lot of time walking my dog Murphy who is a Springer Spaniel and my top tip for lockdown is sticking to a routine and Murphy has really helped with that. He keeps me motivated with exercise and I do also enjoy cycling with my mum!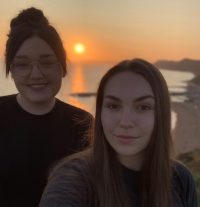 Lastly, do you have any Netflix recommendations for me?
I certainly do… my top three would be…
Fate: The Winx Saga
Money Heist
Prison Break
Thank you for chatting with me Chloe, loads of luck for the rest of your apprenticeship.
If an apprenticeship sounds like something you'd want to find out more about, and you're looking for an opportunity to launch and develop your own career, head to our jobs page to find out more.