Blog
National Apprenticeship Week - Meet Lorne Morris...
Interesting clients and variety of work were top of Lorne's list of must haves when he was looking for a trainee role and he certainly found this at Old Mill, as he studies towards his ACA through a Level 7 apprenticeship.
Let's find out more about Lorne…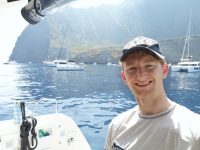 Lorne, what brought you to Old Mill?
I joined Old Mill in September 2020 and relocated to Wookey, just outside of Wells from Salisbury. Based in the Wells office, I work with Andrew Moore and Valerie Fell in the audit team and did get to spend some time in the office in-between lockdowns! I knew of Old Mill as I had already began studying for my ACA at Reed Business School which is where I met Ashley Harvey who already worked here, he recommended that I apply, and I'm really pleased I did.
Tell us a bit more about your apprenticeship…
I think I'm the first apprentice at Old Mill who is undertaking their Level 7 apprenticeship which will result in obtaining my ACA qualification. Normally we head to Reed for residential study, but this has been moved online due to COVID. I had already started taking exams before Old Mill and had two professional level exams just a week before joining.
Have you always wanted to go into accountancy?
I always wanted a career that would challenge me, I really enjoy problem solving and variety, so a career where I could use these skills, work with different clients and develop as a person really appealed. By doing my apprenticeship and working it has already given me so much exposure to all aspects of accountancy, and Old Mill is so supportive with my training.
Let's go back to before your apprenticeship started, you mentioned you're 26, so what's been your path since school/college?
I studied Chemistry at the University of Bristol and for my third year I was lucky to be able to study abroad at the University of Western Australia in Perth, I then returned to the UK for my final year and to complete my Masters in Chemistry.
After university I was lucky to be able to travel, visiting Canada and working at a mountain biking resort, I then returned to Australia to visit my brother who was at the time working as a doctor in Newcastle, a couple hours north of Sydney. Before returning home, I went back to Perth to catch up with friends from my third year at uni. Really looking forward to being able to travel abroad again soon.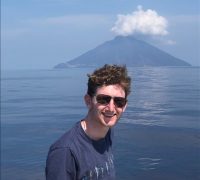 Since moving to Somerset, what have you been up to, lockdown permitting?
I really enjoy keeping active, so when I moved to Wookey, I joined a local running club, Wells Harriers and the local gym. I've also tried to join a sailing club, although that's proven a little difficult in the current circumstances.
I picked up my love of sailing after being in Australia, and in 2018 I sailed from Santorini to Athens, an incredible experience and waking up every day on a different beach was unbelievable.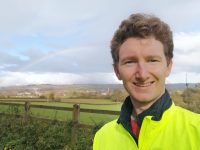 A little bit of a contrast in our current situation, for someone who loves travelling, how have you found lockdown?
I've kept to a routine. That's been really important to keep me focussed with my study, work and wellbeing. Whilst I was still at home we made our lounge a no work zone, it was for relaxing only which definitely helped too!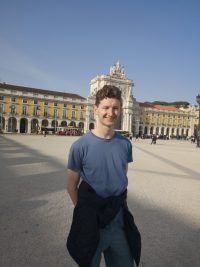 And lastly, for all of us wanting something to watch or read, what's your recommendations?
Netflix: The Witcher
Book recommendation: Imperium – Robert Harris
Thank you for speaking with me Lorne, good luck with the rest of your apprenticeship, I hope you get to join a sailing club soon.
If an apprenticeship sounds like something you'd want to find out more about, and you're looking for an opportunity to launch and develop your own career, head to our jobs page to find out more.