Blog
National Apprenticeship Week - Meet Rhys Gage...
Gaining experience in both the Owner Managed Businesses (OMB) and Rural teams, Rhys has had quite a journey around Old Mill starting with work experience when he was 15.
Let's find out why Rhys feels like Old Mill is where he wants to develop his career…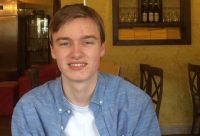 Rhys, tell us about your journey at Old Mill?
My first experience of Old Mill was when I came for a week's work experience aged 15, which was organised by my aunt, Kim Mauger who is a Manager in the OMB team in Yeovil. From there I completed my GCSE's in 2016, applied for a job in the Yeovil OMB team and had started before I even had my results! Backtracking slightly, initially I was thinking about going to college to do my A-Levels but after speaking with Kim and realising that I could work and learn, I decided that the apprenticeship, was the route for me.
After a period in the OMB team, I did a secondment into rural which I really enjoyed, settled in and picked up everything quickly which has now led me to be a permanent fixture in the rural team.
I've always felt really valued at Old Mill and no matter what team I've been in, I've been made to feel really welcome. It's a great environment to work in.
How did the apprenticeship fit into your day job?
As part of my role, I started Yeovil College as an AAT apprentice in September 2016 after gaining my GCSE qualifications. Since then, I have completed Level 2, 3 and 4 which has given me all the basic knowledge that I need to work in accountancy. Graeme Tate at Yeovil College has been really supportive and is so knowledgeable, really helping me to gain strong grades throughout. Really proud to have passed every exam first time over the three-year duration of my course. I'm now continuing onto ATT to further my knowledge, career and understanding of the work I do daily at Old Mill.
So, why accountancy?
I've always enjoyed Maths at school, I was always pretty laid back but seemed to come to life and get involved in Maths and Business Studies, so this is the area that I wanted to explore further when the opportunity arose. I'm excited to see what opportunities there are going forward and to keep expanding my accountancy knowledge.
How have you coped with lockdown?
Keeping a routine has really helped and getting out of the house every day is important. After work, I go for a walk to end the day and transition to my evening.
I also have a love for online gaming, especially FIFA which has taken over in lockdown from playing football for Gryphon in the Yeovil and Dorset leagues on Saturday and Sundays.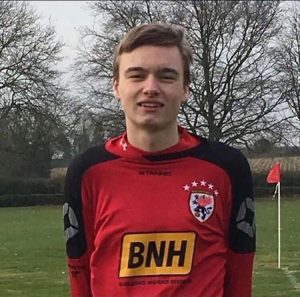 Thanks for speaking with me Rhys, good luck with your ATT, I hope you get back to playing football when you can.
If an apprenticeship sounds like something you'd want to find out more about, and you're looking for an opportunity to launch and develop your own career, head to our jobs page to find out more.